Outdoor Learning Places in Delaware
What's an outdoor learning place?
What's an outdoor learning place? Any place where meaningful experiences can be had in and with nature and the environment. The learning that takes place can be about topics such as birds, the water cycle, and food webs but it can also be about other diverse and important topics such as health, working together, and problem solving. What's meant by meaningful? It depends on the person or group but can mean things such as a lasting impression, an emotional connection, a deeper level of understanding, or a change in behavior.
DAEE supports the promotion and use of outdoor learning places where people can have meaningful experiences that foster an understanding and respect for nature in Delaware. Outdoor learning places are anywhere students or adults can experience nature in a way that fosters the awareness and connection that leads to this understanding and respect.
Outdoor learning places are especially beneficial to young students to develop the deep life-long appreciation for the natural world, our dependence on it, and its fragility. Outdoor learning places are often at schools but they can be at parks, churches, or even created in a backyard. They can also be formal and structured introductions to nature or very much individualized creative entry points for meaningful exploration in nature. 
DAEE is developing an Outdoor Learning Network to connect the places and people that create opportunities to learn and interact with nature while also benefiting wildlife. Click below to see a Story Map of just what this can be for Delaware. We'll be looking for information from YOU to complete this map showing all the outdoor learning spaces in Delaware.
Encouraging critical thinking is part of the meaningful outdoor experience; otherwise feelings about nature will not build.
Nature inspires creativity in a child by demanding visualization and the full use of the senses…
Time in nature is not leisure time; it's an essential investment in our children's health (and also, by the way, in our own).
– Richard Louv, Last Child in the Woods
Outdoor learning places can be almost anywhere if the opportunity to make meaningful connections to the environment are there.
Outdoor learning places can be at schools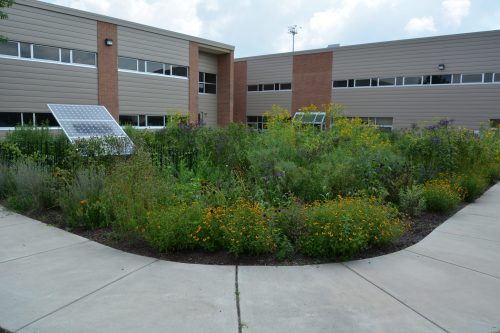 Outdoor learning places can be parks.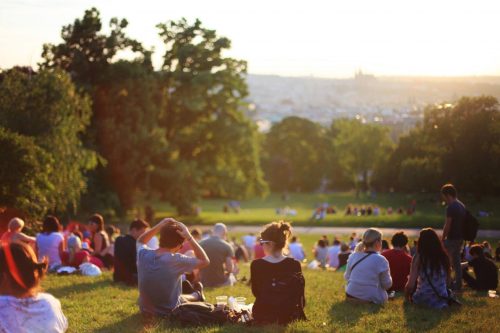 Outdoor learning places can be nature centers.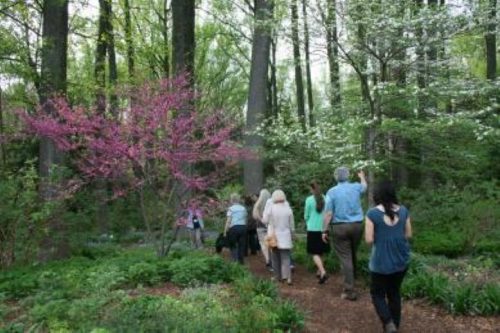 Outdoor learning places can be close to home too.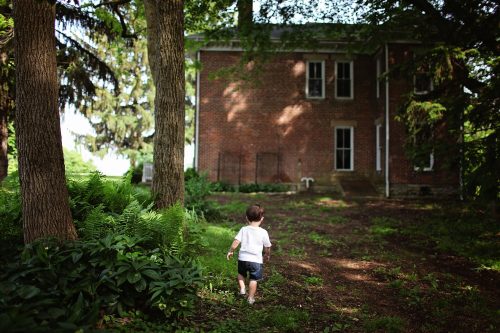 A little more detail about schoolyard habitats
Schoolyard habitats and outdoor classrooms provide habitat for wildlife but first and foremost they addresses needs of your school, group, or your community. These places provide an outdoor learning place where education on all topics can be enhanced by a connection with the environment. Math, Art, Physical Science, Earth Science, Life Science, History, and other subjects can incorporate a schoolyard habitat into lesson plans that fit into guidelines such as NGSS.
A schoolyard habitat is unique to a school and the school's team that designs it, the school's team that installs and maintains it, and the school's team that creates a plan to maximize the habitat's use for education. Each school develops their own approach to designing, implementing, and using schoolyard habitat depending on the unique circumstances at the school. There are no design or size limits on what schoolyard habitat is or can be.
Habitat is the natural environment where an animal, plant, or other organism lives including the biotic (e.g., food, competition, predation) and abiotic components (e.g., soil, water, light) of that environment. Schoolyard habitats can provide habitat to any kind of wildlife. Sometimes songbirds and amphibians are the beneficiaries. Often some of the most interesting wildlife using a schoolyard habitat is a bit smaller but no less charismatic such as some of the 120 or so butterflies found in Delaware.
Often your schoolyard habitat can benefit the environment in ways other than providing a home for wildlife. For example, some schoolyard habitats improve water quality by providing buffers to streams or catching storm water in rain gardens.
The benefits of schoolyard habitats
Schoolyard habitats can foster team building.


Schoolyard habitat can create learning spaces for groups but also retreats for individuals.


Schoolyard habitats can teach about the flow of energy through ecosystems.


Schoolyard habitats provide an environment ideal for scientific inquiry, gathering data that can be analyzed through math exercises, and learning to communicate scientifically.


A schoolyard habitat should foster/nurture a land stewardship and conservation ethic in students if they are part of the installation and maintenance. 


Schoolyard habitat should provide hands-on experiences that help students get comfortable interacting with the elements of nature while using scientific inquiry. 
Important considerations for your schoolyard habitat
Your schoolyard habitat needs buy in and design support right from the start from the teachers who may use it.


Your school's facilities staff are important stakeholders in your project and their buy in and commitment can make or break a schoolyard habitat project. 


Your schoolyard habitat must be designed and implemented with a keen focus on making it a sustainable fixture of the school landscape. These areas are a bit wild but they need some maintenance, monitoring, care, and long-term planning.


Your schoolyard habitat needs a team of dedicated people. A team of dedicated teachers and volunteers ensures any work and maintenance gets done now and also that the schoolyard habitat persists as the people responsible for it change.


Don't forget about potential community partners that can make a schoolyard habitat more achievable and sustainable. Garden clubs, Scouts, the business community, and parent volunteers can all make a big contribution and help sustain a schoolyard habitat.


A schoolyard habitat needs to look as engaging to students as possible. By looking different, colorful, and interesting schoolyard habitat can elicit curiosity, a desire to explore, and a greater awareness of the natural world.


Your schoolyard habitat should be integrated into the curriculum for it to become a sustainable part of the school and part of interdisciplinary learning.
Each school has a unique approach to schoolyard habitat based on the space available and interest of the teachers.
Postlethwait Middle School converted a boring detention basin into an engaging mix of habitats.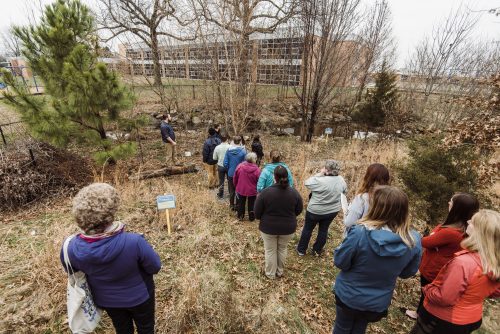 St Anne's Episcopal School converted a 5-acre mown field into a beautiful pollinator meadow.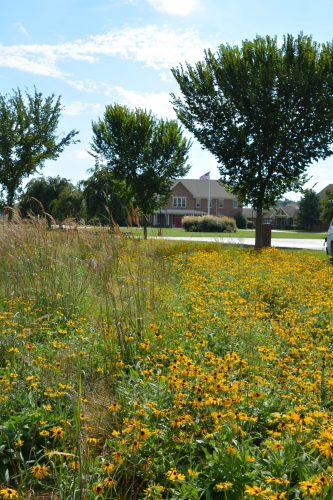 Las Américas ASPIRA Academy creatively makes use of all the outdoor space around their more urban school.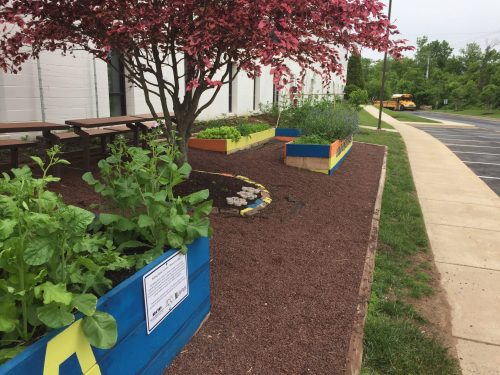 DAEE Outdoor Classroom Network
The Delaware Outdoor Classroom Network is designed to be a way for teachers, environmental education providers and others to share resources, successes, and solutions to outdoor classrooms and getting students outdoors.
To join the Network email DAEEonline@gmail.com. 
DAEE is looking to develop this as a self-sustaining effort and we're looking for ideas. Perhaps it should be in the form of an online forum? Should it be a map of schools (e.g., St. Anne's, Caesar Rodney District schools, Sussex Academy Elementary, Shue-Medill, ASPIRA, etc. ) or other partners that are doing great things with specific areas designated for outdoor learning? Maybe a story map with examples presented mostly with pictures but also with info on what has been done and why, what have been the challenges, what have been the lessons learned, etc.?