DAEE's Annual Conference is a chance to connect and learn.
We held a DAEE Virtual Annual Conference in April 2021. Our 12th Annual Conference! We hope
YOU
joined us. If you didn't make it , we hope to see you during the year or at our next confernce.
Conference Registration included 2021 membership and free attendance to 2021 workshops and OLS Tours!
The focus of this year's conference was on growing our Outdoor Classroom Network. 
The 2-night virtual conference featured panels on:
*Elements of a Successful Outdoor Classroom
*Forging Partnerships
Additionally, we announced the :
2021-2022 DAEE Board of Directors
2020 Awards for Excellence Recipients
update on the 2021-2016 Strategic Plan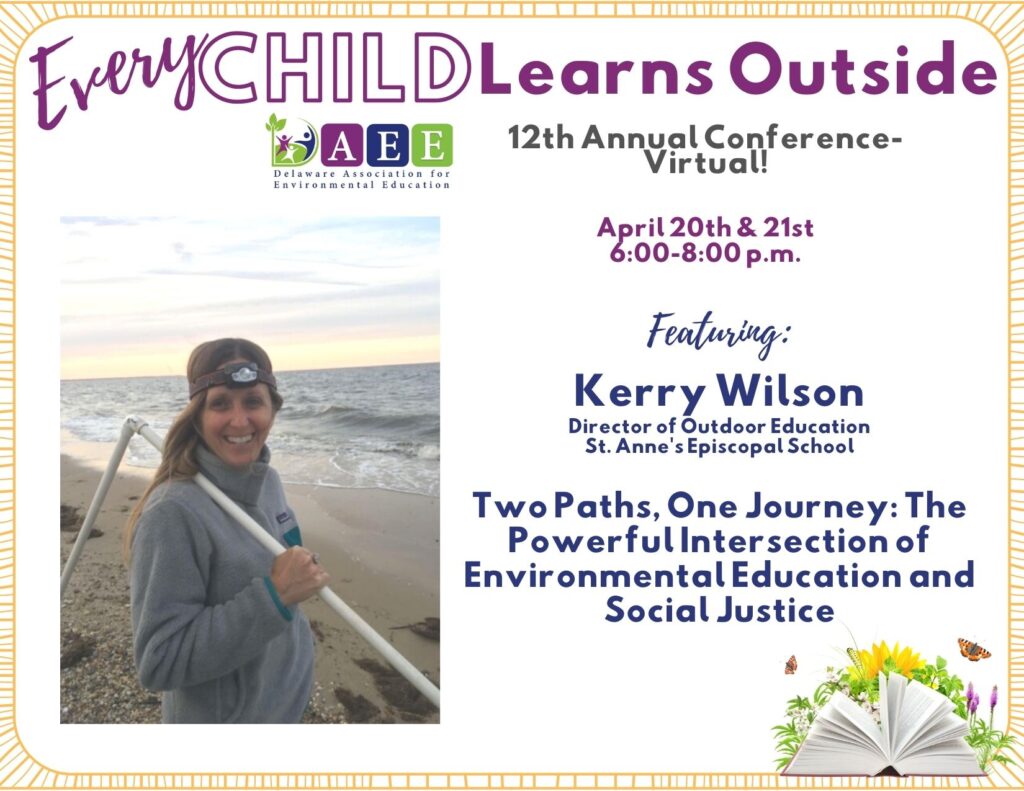 We have several workshops this spring and summer focused on enhancing outdoor learning offered at no-cost to DAEE Members.
One of our biggest benefits to our membership and contribution to environmental education in the state is our annual conference. Held every winter or early spring since 2010, this professional development opportunity for classroom and non-formal educators provides participants with current research, pedagogy, environmental education resources, and networking.
The DAEE conference is a yearly opportunity for formal and non-formal educators, community and scout leaders and anyone else sharing the desire to help all communities in Delaware connect to nature. It is a day of networking, professional development, sharing, and hands-on experiences. Throughout the day we explore environmental education opportunities, resources, best practices, and local issues to help foster environmental stewardship.
The conference typically includes a keynote presentation, concurrent sessions, an auction which funds our mini-grant program, and exhibits. We also hold our annual business meeting at the conference for all members that are interested. 
We try to move the conference between Delaware's three counties from year to year, in order to maximize reach.
We were able to pull off a normal conference in February 2020 before Covid-19 changed so much. Our 12th Annual Conference in April 2021 will need to be virtual and a bit different. And, we'll hope that all will be back to normal for our 13th Annual Conference in 2022.

Virtual Conference REGISTRATION

– opening March 23rd 2021 
Regular pricing - With membership (or walk-in rates)
Includes your 2020 DAEE Membership.
Regular pricing - Without membership
Does not include DAEE Membership.
Membership WITHOUT attending conference
Can't make the conference? No problem, we still very much want you as a member!