DAEE membership shows your support for environmental education and getting people outside to have meaningful experiences with nature. DAEE membership is a way to connect with others that share a similar commitment.
Membership is typically available by registering for our Annual Conference. DAEE Membership includes voting rights at the Annual Business Meeting (held at the Conference) and inclusion in several "DAEE Member Events" held throughout the year. When you opt to become a member of DAEE you are also helping to promote and implement Environmental Literacy throughout the state of Delaware. 100% of proceeds from membership go towards advancing the DAEE Mission.
Starting in 2020, DAEE membership is not required to attend the conference but is still available through the conference registration and at a discounted rate. You can become a member of DAEE for $25 by signing up HERE! Your membership will last through the current calendar year.
Join DAEE and show your support and help us make a healthy, engaged, aware, and environmentally literate Delaware.
Once you're a member, there are volunteer opportunities to become more involved with DAEE. We're an entirely volunteer run organization! Are you interested in volunteering? Maybe you want to hold an event for DAEE? Maybe you want to help with social media? If so, get in touch at DAEEonline@gmail.com! Are you interested in joining a committee or the DAEE Board of Directors? We accept nominations—including self-nominations—for our Board each winter through early spring prior to our Annual Conference for the upcoming year to be approved at the Annual Business meeting at the Annual Conference. If you are interested in joining a committee or our Board, complete this form, and send it to DAEEonline@gmail.com.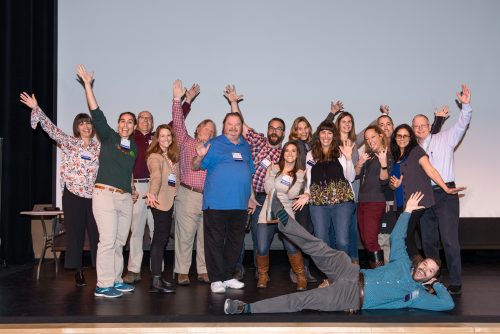 We are developing a new membership structure
Check back soon for some new membership options such as an organization membership. 
Join DAEE and be another piece of the puzzle towards a more environmentally literate Delaware.