DAEE is managed solely with volunteers and partners! We have an Executive Committee, Board of Directors, and a variety of Committees. 
DAEE maintains an active Executive Committee, Board of Directors,  and various Committees who are responsible for keeping focus on the mission, vision, and goals and keeping them current and responsive to the needs of environmental education in Delaware.  
DAEE is led by an Executive Committee, elected to one to two-year terms, comprised of individuals from our Board of Directors.  
Our current Executive Committee
Chair: Lisa Watt, DNREC – Delaware State Parks
Vice-Chair: Ashley Melvin, Delaware Dept of Ag – Delaware Forest Service
Treasurer: Claire Mickletz, DNREC -Delaware State Parks
Co-Treasurer: David Pragoff, Delaware Nature Society
Secretary: Lindsay Lancaster, Healthy Foods for Healthy Kids
DAEE is governed by a Board of 10-20 Directors. Our DAEE Board is comprised of a diverse group involved with informal and formal environmental education and related fields.
If you would like to join the DAEE Board of Directors, please complete this form. The membership of the Boards of Directors is approved at Annual Conference each February. The deadline for applying to the Board in 2020 is January 31, 2020. Please consider getting involved! We're always looking for new faces, ideas, and perspectives.
Our current Board of Directors
Angel Burns, DNREC – Delaware State Parks
David Christopher, University of Delaware – Delaware Sea Grant
Suzanne French, Winterthur Museum, Garden, and Library
Dean Goodwin, Odyssey Charter School
Stacey Helmer, Delaware Solid Waste Authority
Connie Hendricks, Sussex Academy Elementary School
Jennifer Holmes, DNREC – Delaware State Parks
Todd Klawinski, Caesar Rodney School District

Brian Marsh, US Fish & Wildlife Service – Delaware Bay Estuary Project

Martha Narvaez, University of Delaware – Water Resources Center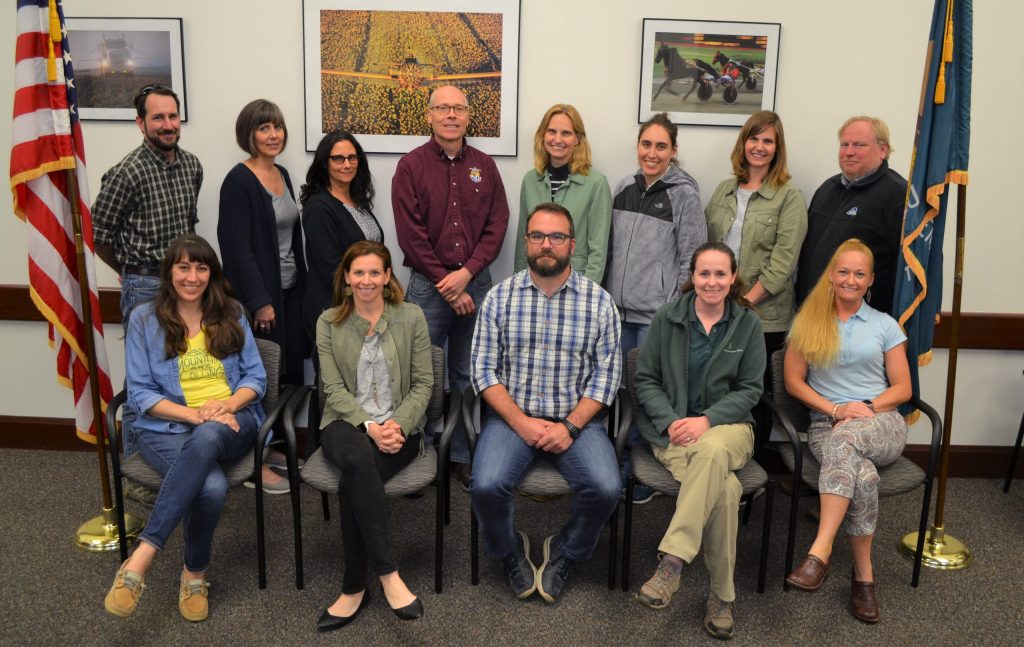 Most of the work that DAEE does gets done through a variety of standing or ad hoc committees. 
You do not need to be a Board member to be part of one of our committees and we welcome you joining. Please contact us at DAEEonline@gmail.com if you may be interested in participating on one of them.
The following committees are an important way that we accomplish our mission. 
Our Current Committees
Diversity and Inclusion Committee – Works to ensure environmental education and meaningful experiences with nature are accessible to everyone. 
Marketing & Media Committee – Maximizes our organization's marketing strategy and communications including the newsletter, website, and social media.
Events (non-conference) & Program Planning Committee – Plans and implements non-conference DAEE events (behind-the-scenes tours, paddling trips, etc.), and professional development workshops.
Membership Committee – Determines how to attract, retain, and best serve our members.
Conference Committee – Plans and implements the annual DAEE conference.
Finance Committee – As a 501(c)(3) organization, bookkeeping is of utmost importance. This committee ensures the fiscal responsibility and well-being of DAEE.
Strategic Plan Committee – Ensures DAEE is working toward its current strategic plan, and updates the document as needed, during its life.
Budget Committee – Helps DAEE grow as an organization by creating monthly, annual, and multi-year budgets.
Audit Committee – Works with an external auditor to ensure DAEE has proper financial reporting and disclosure.
Our Board and Committees are a great way to get involved in environmental education in Delaware and help people get outside to have meaningful experiences in nature.