Environmental Education in Delaware
DAEE wants Environmental Education in Delaware to feature prominently in the lives of community members of all ages!
Currently Delaware does not include a requirement for environmental education in k-12 curriculum. If students do get formal environmental education it is through those teachers, schools, or school districts that decide to make a commitment to invest in environmental education. Partnerships with non-profits or natural resource agencies, guest speakers, and school clubs and projects can also be entry points for environmental education. Student can get environmental education through leaders in clubs, churches, and community groups. Community and family can often be the primary source of environmental education.
More than ever, teachers are confined to standards, prepackaged curricula, and testing schedules. Finding ways to integrate environmental education to meet standards and be a meaningful complementary part of teaching can be challenging that requires commitment from teachers, administrators, and policy makers. 
Integrating environmental literacy education across all disciplines and at all age levels should not only help learners gain knowledge and skills related to utilizing and preserving limited natural resources, but also make learning experiences more fulfilling and relevant to the world around us.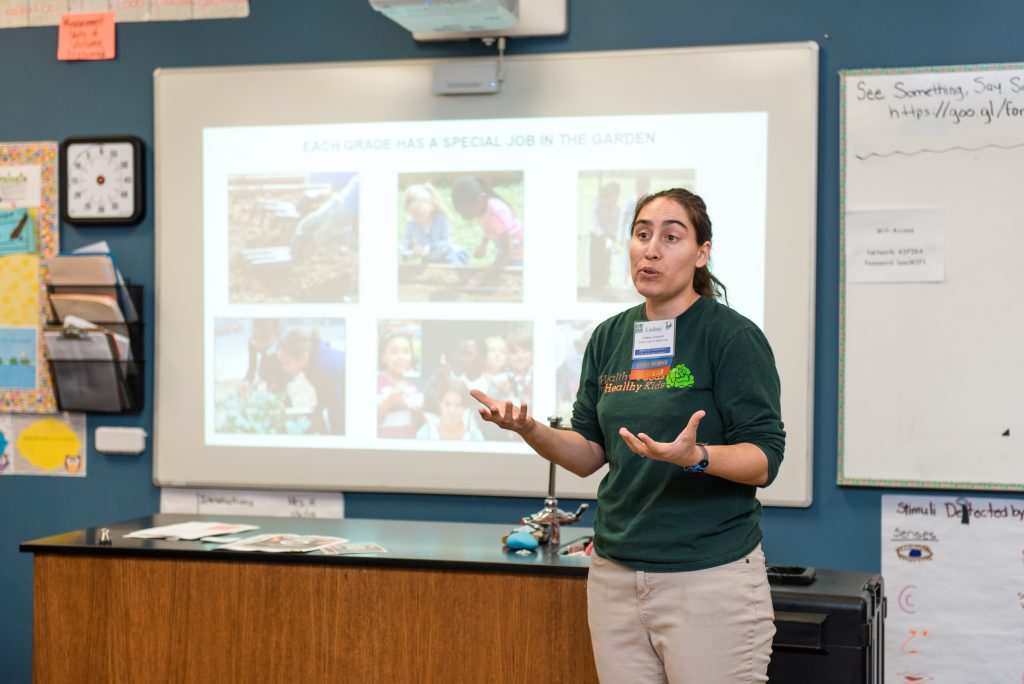 Environmental education in Delaware can be woven into all subjects taught from pre-K through 12. Environmental education shouldn't be just about STEM topics. There's not always a lot of flexibility with Common Core, Next Generation Science Standards, testing, and other limitations but environmental education doesn't have to be thought of as a unit, a single topic, or some elective, it's a critically important part of how all things are taught, it's an approach to teaching. 
Some challenges we face in Delaware
Environmental issues are complex and relevant to the lives of all Delawareans. Getting students thinking about the environmental issues Delaware faces engages them in problem solving and confronting the challenges their generations must contend with.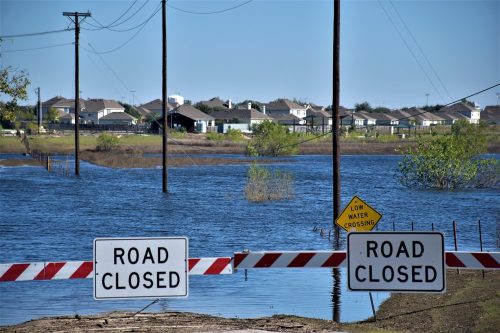 Delaware has the lowest mean elevation of any of the states and is located in the part of the country expecting the greatest amount of sea level rise within the lifetime of our youngest in the population. Such a crisis requires a public that is aware of environmental problems and their cost.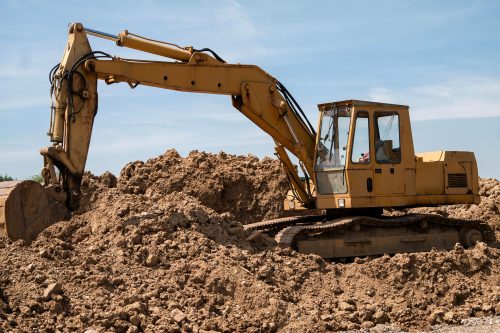 Suburbia is sprouting in Delaware from what once was farms and forest. Delaware needs future leaders that understand the needed balance between growth and preserving the agricultural and wild areas of Delaware, the water quality, and the open space.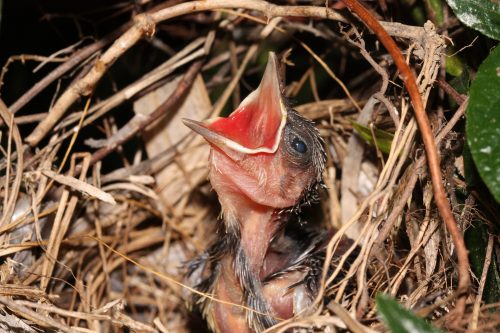 We can't blame students for their lack of awareness of water quality, habitat loss, and other challenges. What is normal for kids is what is now. We need to feed them the awareness of what the environment used to be, is now, and can be in the future through environmental education.
In the end, we will conserve only what we love; we will love only what we understand, and we will understand only what we are taught.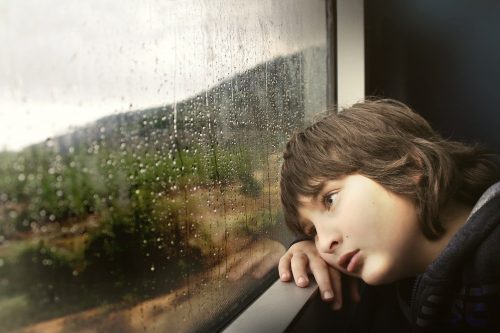 The greatest danger to our future is apathy.
Check out these examples of commitment to putting environmental education in Delaware into action
Sussex Academy Elementary School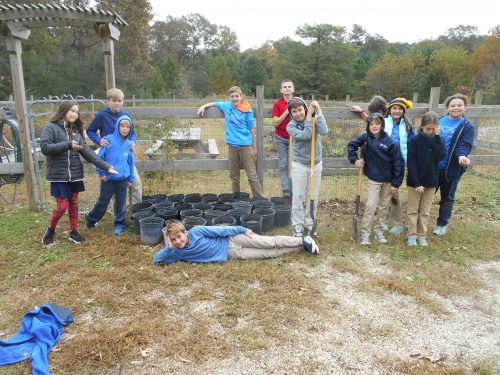 Sussex Academy Elementary School is an example of a public charter striving to build a nature-centered curriculum and campus. Located at the edge of the Redden State Forest, the campus has two ponds, trails with five family fitness stations, a garden, a greenhouse, a four-member goat tribe, a flock of ten chickens, and a bee observation window. Students are encouraged to spend time outside. Sussex Academy Elementary School also cultivates alliances with non-profit and government agency partners to enhance their environmental education efforts. Contact Connie Hendricks,  Dean of Elementary School with questions.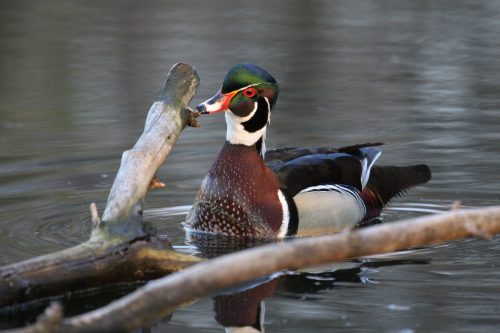 DNS is an example of a nonprofit in Delaware working with schools to bring environmental education to students. They have a staff of knowledgeable in Common Core State Standards and STEM principles. They can bring programs into your school or host field trips at their nature centers. DNS also has outdoor programs relying on a highly-trained education staff that work with children, environmental education techniques, natural history, and outdoor safety. Contact David Pragoff, School & Group Programs Team Leader with questions.
Caesar Rodney School District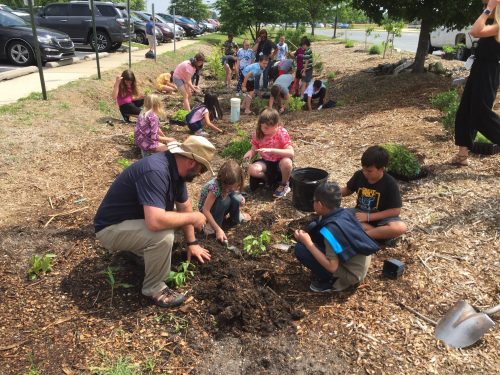 The CR School District in Kent County has made a commitment to invest in environmental education by being the first public school district in the state to hire a full time Environmental Education Specialist (EES). The EES looks for innovative ways to integrate environmental education into curriculum by enhancing school grounds and facilitating environmental education by getting students and staff back outdoors during the school day. Through the CR Center for Green Schools, the EES develops a growing network of partnerships with non-profit and government agencies as a role model for other school districts.  To find out more about the Environmental Education Specialist position and the work being done throughout CR schools, please contact Todd Klawinski.
Healthy Food for Healthy Kids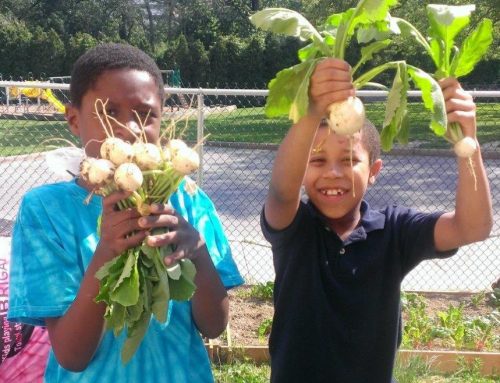 Known as "The First State school garden experts", Healthy Foods for Healthy Kids (HFHK) is a Delaware nonprofit that partners with schools to start an onsite vegetable garden program running during the academic day. HFHK's unique program aligns with the science curriculum and provides outdoor hands-on learning opportunities that coincide with gardening tasks for students of all grade levels. Growing cool weather, fast growing crops, the organization provides a seed-to-table experience in both the fall and spring. The organization currently works with over 30 schools and serves over 10,000 students. To learn more about HFHK, click here or for questions, email HFHK.
Division of Parks and Recreation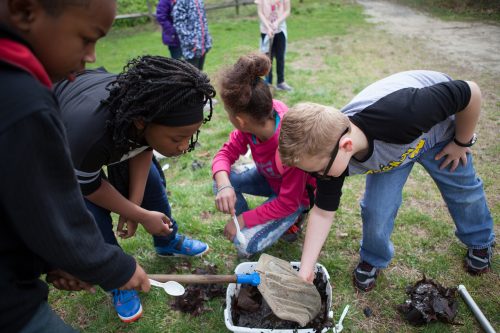 The Department of Natural resources and Environmental Control's Division of Parks and Recreation is a valuable resource for teachers and students. With 17 parks and five historic sites in addition to stunning natural areas, Delaware's state parks are great places for students and teachers to explore. Our mission is to offer quality learning experiences for students of all ages and abilities. We can create custom programs and align experiences to the needs of specific groups of students. Our hands-on programs can be based in the parks, at our school, or at an alternative location.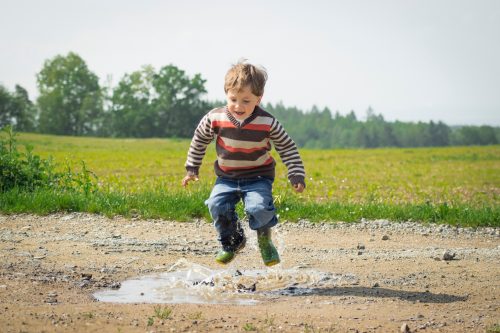 "A child's world is fresh and new and beautiful, full or wonder and excitement. It is our misfortune that for most of us that clear-eyed vision, that true instinct for what is beautiful and awe-inspiring, is dimmed and even lost before we reach adulthood. If I had influence with the good fairy who is supposed to preside over the christening of all children, I should ask that her gift to each child in the world be a sense of wonder so indestructible that it would last throughout life, as an unfailing antidote against the boredom and disenchantment of later year…the alienation from the sources of our strength."
– Rachel Carson – The Sense of Wonder