Get into Delaware's Nature – Places, Ideas, and Resources
Delaware has no shortage of great places to find meaningful experiences in nature. Go to a nature center, go for a hike, go for a bike, go for a paddle, or just find a place to sit and appreciate nature. Most opportunities are free and easily accessed. Informative, rewarding, and enlightening experiences in nature can be wherever you work a little to find them and that includes a back yard, a garden, a local park, or just about anywhere.
DAEE provides lists, resources, links, and maps of specific opportunities and ideas for you to have meaningful outdoor experiences in Delaware. These are not meant to be comprehensive but if you have ideas in mind that aren't included here that you would like us to share, please get in touch at DAEEonline@gmail.com.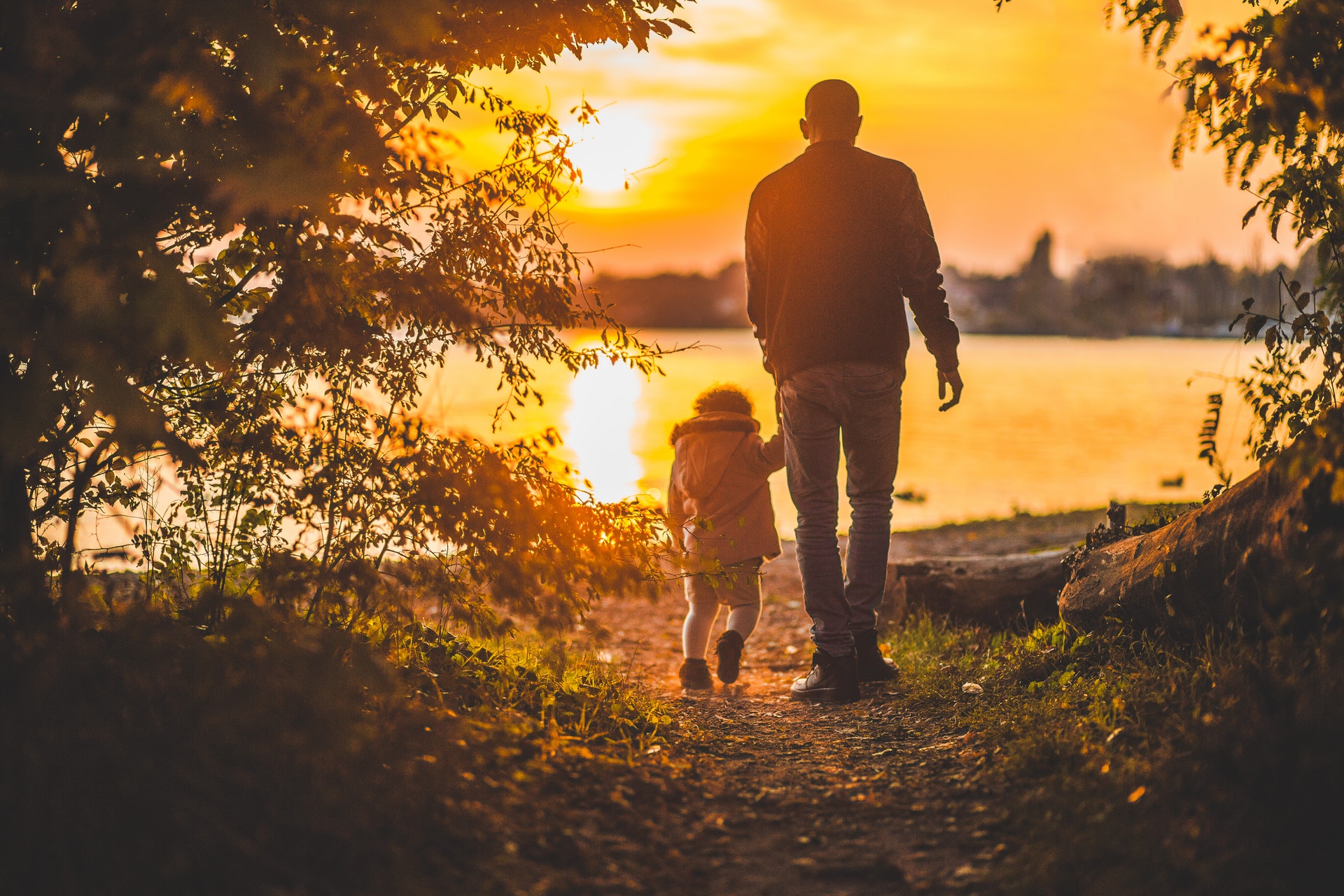 Adults are the gatekeepers to parks, beaches, trails and nature centers, or perhaps it is only with a parent's permission that a child can gain access to an opportunity to be outside. If adults embrace this notion and engage in meaningful outdoor experiences, they reap the benefits of a healthy, active and informed lifestyle along with the children they influence.
OUTDOOR AND NATURE LEARNING OPPORTUNITEIS THROUGHOUT DELAWARE
Always remember that planned activities aren't necessary. Simply getting kids outside is the first step and sometimes the only necessary step, the rest will happen naturally.
Apps that help you get outside Delaware
More and more apps are being developed that help people get outside, learn about the environment, and get connected to nature. Check out are information on some of these apps HERE. Yes, your smartphone can really help you and your family get outside!
Discover some of the natural wonders of Delaware
Delaware is small but has some amazing spots if you look. Here are a few in detail but there are many notable places. Get outside and see what special natural places you can find!
Trap Pond? A backyard? Other places to right up as highlights??
Delaware Bay: The wonder of horseshoe crabs and shorebirds
Did you know Delaware Bay is world famous for an amazing spectacle that happens every spring? In May, hundreds of thousands of shorebirds migrating north to the Arctic stop and congregate in Delaware Bay. Here they feast on the eggs of horseshoe crabs and nearly double their weight. Many of these birds have already flown thousands of miles. They arrive thin and exhausted desperately needing the eggs for enough energy to complete their migration and begin nesting. 
From about the 2nd week of May until the end of the month, huge flocks can be seen foraging during the day. A great place to see the phenomenon is DNREC's DuPont Nature Center where there are excellent viewing opportunities of the birds as well as informative displays about horseshoe crabs and other wildlife and naturalists available to answer your questions. They also have a nature cam that you can watch from home or in a classroom.
Horseshoe crabs are super cool! Their basic body plan has changed little over hundreds of millions of years. Delaware Bay has the largest concentration of horseshoe crabs in the world. Delaware Bay beaches are covered with the spawning crabs from about the 2nd week of May into mid-June, especially during high tides at night. 
You can see the horseshoe crabs at public beaches such as Slaughter Beach and Bowers Beach. For lots of interesting information check out horseshoecrab.org. Birds foraging on horseshoe crabs shouldn't be disturbed but you can pick up the horseshoe crabs (by the body, not the tail-like appendage called a telson). They're harmless and you'll have a close encounter with an organism that looked almost exactly the same well before the time of the dinosaurs!
DAEE highly recommends seeing this phenomenon. Whether you're 5 or 95 you'll come away with a memorable and interesting experience.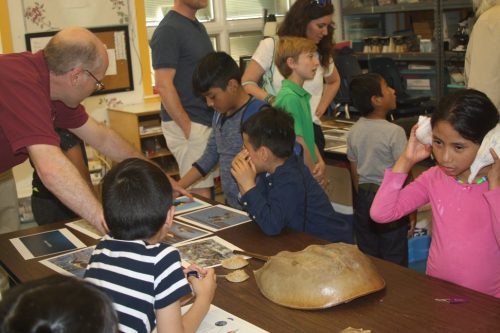 The story of horseshoe crabs and shorebirds makes a great topic for presenting connections in nature to students of any age.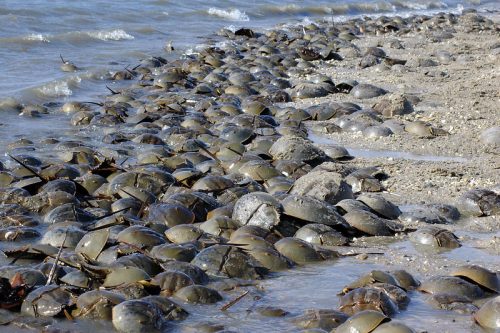 Dinner plate sized horeshoe crabs cover Delaware Beaches in mid-May as they spawn into the sand. The many billions of eggs that don't get buried deep enough in the sand to become crabs instead become a critical food for migrating shorebirds.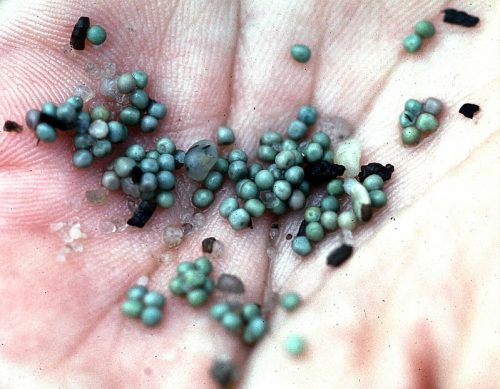 Hundreds of thousands of shorebirds congregate on the beaches of Delaware Bay to feast on the eggs of horseshoe crabs. The eggs provide the fuel the birds need to complete migration to the arctic and begin nesting.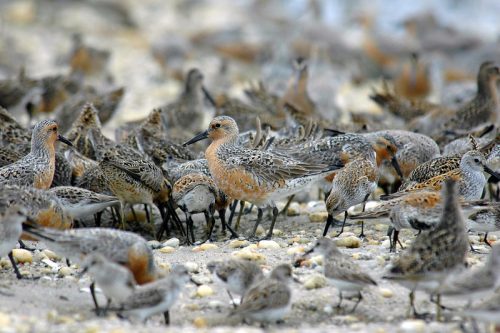 Take a look at these cool Delaware videos on horseshoe crabs and shorebirds by filmmaker Michael Oates