Ideas, resources, and partners for schools
A lack of ideas, resources, and partners for schools should never be an excuse for not implementing environmental education in Delaware! This page contains some possible ideas for you but is not inclusive of all the great resources at your fingertips. We would love more ideas for this page so if you have some more ideas that might be appropriate here, let us know and we can make this a resource for Delaware schools.
Resources - partner links
Check out some examples of the great ideas out there for bringing nature into your classroom (and your classroom out into nature!).
Bay Backpack through Delaware State Parks is a tool to help you find field experiences near you that will get your students' feet wet and hands dirty.
Meaningful Watershed Educational Experience (MWEE) is a learner-centered framework that focuses on investigations into local environmental issues and leads to informed action. Teachers play an important role in providing structure, support, and encouragement as students use their curiosity and creativity to investigate and take action to address a local environmental issue.
Green Schoolyards America seeks to transform asphalt-covered school grounds into park-like green spaces that improve children's well-being, learning, and play while contributing to the ecological health and resilience of cities by providing lots of resources for interested schools and teachers.
The Cornell Lab of Ornithology – Cornell provides a go to place for k-12 resources on education about birds and conservation and adults can learn a lot too.
National Geographic -NGEO offers lots of well-organized resources and engaging activities to help teach awareness of the environment and geography.
National Oceanic and Atmospheric Administration – NOAA has diverse information and resources for educators on oceans, coasts, climate, weather, marine life, and other topics relevant to the NOAA mission.
The National Environmental Education Foundation – NEEF  supports lifelong environmental learning and connecting people to knowledge they can use to improve the quality of their lives and the health of the planet. NEEF complements the work of the Environmental Protection Agency making the environment more accessible, relatable, relevant, and connected to people's daily lives. 
Project Learning Tree – This environmental education program is designed for teachers and other educators, parents, and community leaders working with youth from pre-K through 12 to use the environment to engage children in learning – both outside and indoors. The website provides lesson plans and activities for all ages that can be easily incorporated into existing curriculum.
Project Wet – The Project Wet Foundation develops and delivers a variety of water education resources many of which are available on their website for small fees.
The Nature Conservancy – TNC has a variety of cool lesson plans, many enhanced by videos, and other resources produced by TNC that are searchable by grade, Next-Gen or Common Core Standards, and themes. For example, they have some great virtual field trips that include teacher guides. 
University of Delaware Water Resources Center – The WRC provides education information on water quality and watersheds as part of their mission to support research, education, and public outreach programs that focus on water supply, water management, and water quality and to foster and support training and education programs for the future water scientists, engineers, managers, and policy-makers who will lead the water resources research, planning, and management efforts in Delaware in the future.
University of Delaware's College of Earth, Ocean, and Environment and the Sea Grant College Program -University of Delaware has a variety of free or low-cost resources to K-12 teachers seeking earth, ocean, and environmental science information and curriculum materials.
USDA Forest Service – The Forest Service includes an educator's toolbox and other resources on their website that promotes conservation.
Xerces Society – Xerces provides information on the conservation of pollinating insects, including information about school gardens. 
There are plenty of great websites out there that can be used to support identification of plants. Often trees are a good place to start because they're right out your back door, on your school grounds, and in parks whether rural or urban. Here's an example of a website for trees that Hailey (11 years old and an avid birder!) recommends for learning trees.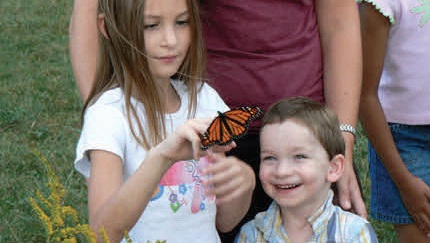 The monarch butterfly is an example of a species that has a fascinating story with connections to ecology, conservation, and geography. Students can work directly with monarchs and make a meaningful contribution to conservation. There are several partners available to you that provide resources for teaching about monarchs. Here are a couple good options to start with.
Monarch Joint Venture – MJV provides plenty of archived presentations, lessons, funding ideas, and other resources to help you on your way to learn or teach about monarch and pollinator habitat.
Monarch Watch – Monarch Watch is a cooperative network of students, teachers, volunteers and researchers dedicated to the study of the monarch butterfly. Their website provides information on monarch conservation and how to use monarchs in the classroom.
The Association of Wildlife Agencies (AFWA) has several related programs that creatively address environmental education through the conservation of wildlife.
Project Wild has a mission to help students learn how to think, not what to think, about wildlife and the environment. The goal of Project WILD is to develop awareness, knowledge, skills, and commitment resulting in informed decisions, responsible behavior, and constructive actions concerning wildlife and the environment. The website provides information to educators. Most of the information becomes available after taking training.
Aquatic Wild uses the format of Project WILD and has activities and professional training workshops with a heavy emphasis on aquatic wildlife and aquatic ecology. The website provides information to educators. Most of the information becomes available after taking training.
Flying Wild is designed to engage middle schools in bird education efforts with the intent of encouraging increased environmental stewardship among youth. Special emphasis is placed on creating an approach that is readily adaptable for urban schools, often with underserved students who traditionally receive few opportunities to participate in environmental education initiatives. The website provides information to educators. Most of the information becomes available after taking training.
Growing Up Wild is an early childhood education program that builds on children's sense of wonder about nature and invites them to explore wildlife and the world around them. Through a wide range of activities and experiences, Growing Up WILD provides an early foundation for developing positive impressions about the natural world and lifelong social and academic skills. The website provides information to educators. Most of the information becomes available after taking training.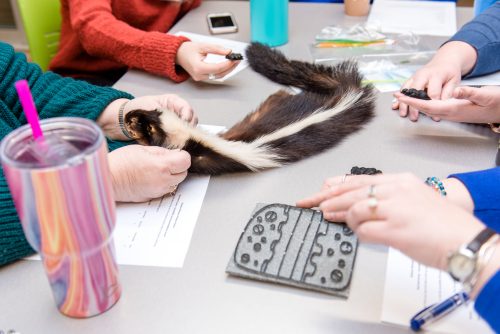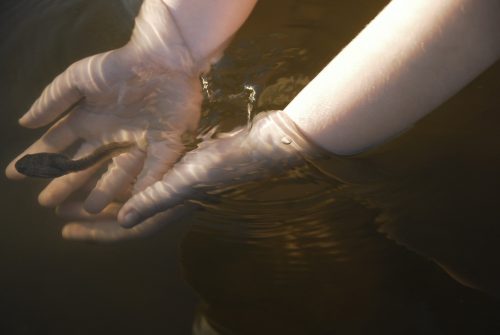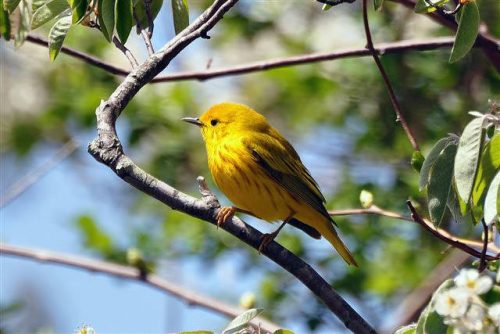 The Green Ribbon Schools recognition award from the U.S. Department of Education honors schools and school districts that are exemplary in reducing environmental impact and costs; improving the health and wellness of students and staff; and providing effective environmental and sustainability education, which incorporates STEM, civic skills and green career pathways.
The recognition award is part of a larger Department of Education effort to identify and disseminate knowledge about practices that are proven to result in improved student engagement, higher academic achievement and graduation rates, and workforce preparedness, as well as a government wide goal of increasing energy independence and economic security.
In Delaware, the program is led by Green Building United, with support from the Delaware Sustainable Energy Utility. Further information, guidance, and forms to nominate schools or school districts are on the Green Building United website.
Pathways to Green Schools
Green Building United and the Delaware Sustainable Energy Utility co-founded the Delaware Pathways to Green Schools Program. The Pathways Program supports schools that are committed to becoming more sustainable and energy efficient by providing financial incentives and volunteer support from subject matter experts.
Green Building United (formerly Delaware Valley Green Building Council /DVGBC) is an independent nonprofit organization and an aligned chapter of the U.S. Green Building Council. It works to foster transformative impact in communities through green building education and advocacy.
Delaware's Sustainable Energy Utility is a non-profit organization created by the State of Delaware to foster a sustainable energy future through conservation, efficiency, and the use of renewable energy sources, like solar, wind and geothermal. Its model is the first of its kind to be established in the U.S.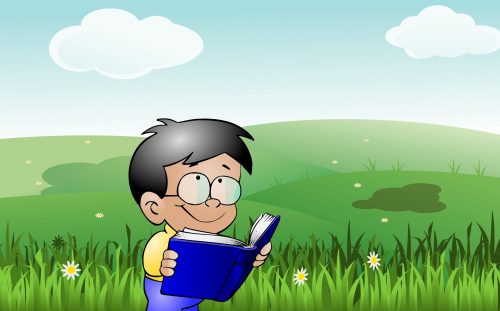 Grant sources for you to implement environmental education in Delaware. Getting students outside doesn't have to cost anything but if you have some specific ideas that may need funding there are plenty of potential sources of support for you such as the following examples.
Captain Planet Foundation has grants available to support solution-oriented, youth-led projects that result in real environmental outcomes. 
DAEE offers Mini-grants of up to $500 to current DAEE members to conduct an environmental education project at their institution.
EPA's Environmental Education Grants Program provides financial support for projects that design, demonstrate, and/or disseminate environmental education practices, methods, or techniques. 
Healthy Food for Healthy Kids has a mission to design and implement food and garden-based educational programs for Delaware schools that support content standards and promote student health.
NEEF provides a variety of grants to environmental education (formal and informal) initiatives and organizations to engage their local community and improve the environment, increase diversity, and expand their work.
Pathways to Green Schools provides $15,000 in mini-grants to fund energy and climate related projects for K-12 schools in Delaware that are committed to becoming healthier, more sustainable, and more energy efficient. Participating schools work toward achieving certification and national recognition through Eco-Schools USA and the U.S. Department of Education's Green Ribbon Schools.
U.S. Fish and Wildlife Service and their National Wildlife Refuge System has a variety of resources available to support environmental education. The Service's Coastal Program has an office in Delaware called the Delaware Bay Estuary Project which can sometimes provide technical and financial assistance for projects that connect people with nature in Delaware and that benefit fish and wildlife.
Whole Kids Foundation Bee Grant helps schools and non-profit organizations start educational bee hives so students can observe bees up close and learn about the role of pollinators. 
Ideas to take advantage of the resource your schoolyard represents for environmental education
We would like to develop a list of ideas that schools can implement to turn their schoolyards into resources for environmental education and connecting youth with nature. Here's the start of a list. If you have some ideas that you would like to share, get in touch with us!
Students can create a long-term datbase of plant and animal observations. Check out our information on some apps that will help you with this. 
Students can use photos, drawings, research, and writing skills to create a paper or digital field guide of the plants and animals around their school. The guide could grow from year to year and become a school resource. 
Schoolyard habitats are areas created or enhanced by a school to provide an outdoor experience for students to learn about nature and get outside while also benefiting wildlife. Check out more about these places on our Outdoor Learning Places page.