You have a right to get outside Delaware!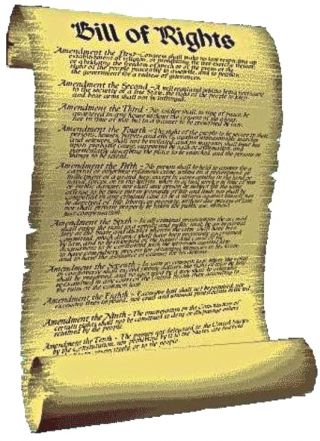 We believe you have a right to live with access to safe outdoor greenspaces, a right to grow up with exposure to nature, and a right to live in a state where meaningful outdoor experiences are part of every community.
That's why we believe Delaware needs an Outdoor Bill of Rights guaranteeing every child has these important parts of an enriched childhood development and healthy life. Delaware Children in Nature (now Delaware Communities in Nature) has created an initiative to promote the idea that all Delawareans, especially children, should have access to nature.
DCIN and DAEE want to regularly highlight an Outdoor Bill of Rights theme and spotlight connecting programs and initiatives around Delaware! Be sure to follow the DCIN and DAEE Facebook pages to keep up-to-date on the Outdoor Bill of Rights Campaign. If you are an organization with a program that fits with a specific theme, please contact DAEEonline@gmail.com.
Outdoor activity can nourish a child's physical, social, and emotional development while connecting them to the resources available in their backyard, at school, at a park, or anywhere else. Encounters with and growing knowledge of the natural world enhances academic performance and helps prepare our children for the opportunities and challenges ahead.
A few ideas to get you and your family started...
Camp Under the Stars
Practice setting up a tent. Use a sleeping bag or heavy blankets to sit outside and talk under the night sky. Share a story around a campfire.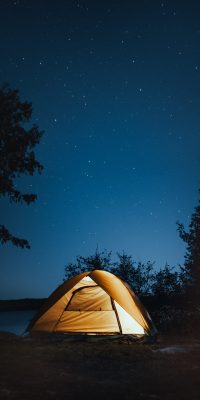 Play in the Mud
Walk outside barefoot. Look for animal tracks and make some tracks of your own. Discover the affordable wonder of mixing water with dirt – have fun!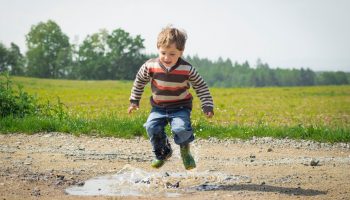 Explore Delaware's Culture
Visit the nearest museum or state park. Explore areas where important events from Delaware's history occurred. Hike the paths prisoners-of-war once traveled.
Plant a Seed
Look at flowers late in the summer and discover where seeds come from. Buy a small bag of seeds and try to grow a vegetable, flower or fruit. Plan, plant, grow and harvest a garden or visit a farm, orchard or pumpkin patch.
Go Outside and Play!
Take a walk through fields and forest. Spend time watching clouds float by. Stand outside on a cold day and feel the power of wind and weather.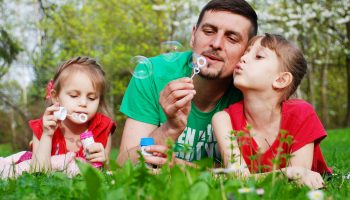 Catch a Fish
Find out what types of fish live in your area. Take a child to a tackle shop and learn about local fishing techniques. Visit a fishing hot spot and relax while enjoying the slower pace of fishing.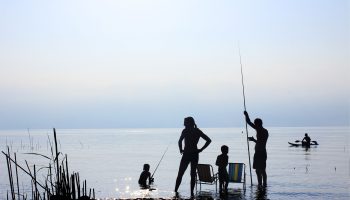 Play in the Waves
Put your toes in the sand, build a sand castle or find a unique seashell. Dash into the water up to your knees and … get wet! Let the power of the waves push against you as you feel the pull of the ocean current.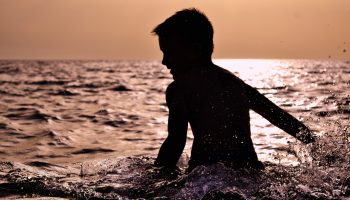 Discover Wildlife in Your Own Neighborhood
Sit still for five minutes. Make no sounds. See what animals come close by. Observe birds or insects and try to watch their patterns. They may be using shelter close to your home. Hike in an area where animals live. Look for holes, shade, corners, nooks and areas protected from predators.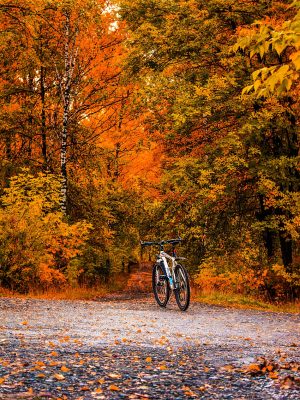 Try a New Nature Activity
Identity star constellations on a clear night. Listen to the different birds calling throughout the year. Choose to go outside and play rather than stay indoors.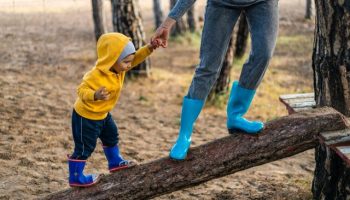 Climb a Tree
Visit a local park to count how many different trees you see. Gather a pile of leaves and jump in. Climb a tree and get a better view.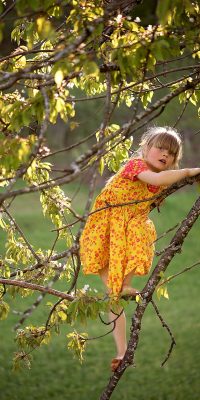 Together we can make certain children will reconnect with the natural world in meaningful ways and there will be no child left inside!