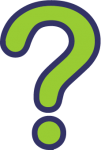 Why spend time in nature?
DAEE wants Delawareans to spend time outside every day and have meaningful experiences with nature. We need to breakdown the boundary between inside and outside!
Modern life for adults and children in Delaware has become more focused on indoor activities, structured play, electronic entertainment, full schedules, and a growing lack of awareness and even discomfort with nature. There are benefits to our current world of technology and many of the structured activities of daily life but they often come at a cost of very little time spent exploring nature and creatively playing outside.
In his book, "Last Child in the Woods," Richard Louv developed the hypothesis now known as "nature-deficit disorder" that explains when people are disconnected from nature we understand nature less and have environmental literacy. This disconnect threatens to lead to a future with less environmental stewardship. Also, lack of time in nature contributes to health problems. For example, current CDC estimates for obesity in Delaware exceed 30% and a study (Ward et al. 2017) suggests national obesity rates could be 50% or more when current children are in adulthood if current trends continue. 
Louv makes a strong case that being connected to nature is important for our physical and mental health. A growing body of research supports Louv's hypothesis. More active time in nature could have positive impacts on current challenges such as attention deficits and obesity. 
When people spend more time outside they do feel healthier physically and mentally and do develop more concern for the environment. Time in nature can even improve confidence and resiliency to life's normal challenges.
Getting communities more connected to nature in Delaware is important for the current and future health of our adults and children and to develop an awareness, understanding, and respect for nature, its complexities, and its fragility.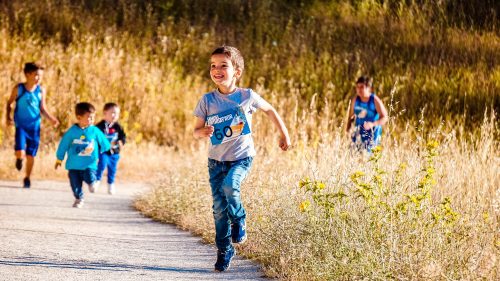 Connecting Delaware residents to their community and local environment through recreation can help build environmentally literate communities.
The Children & Nature Network was cofounded by Richard Louv and Amy Pertschuk to combat the Nature Deficit Disorder that Louv has outlined. They provide evidence-based resources on the importance of children spending time in nature for their health and the future stewardship of the environment and they invest in leadership and communities through scaling innovative solutions and driving policy change. There are also ways to connect with others and a map of organizations throughout the world networking to get children into nature. Download and share some of their great fact sheets and infographics.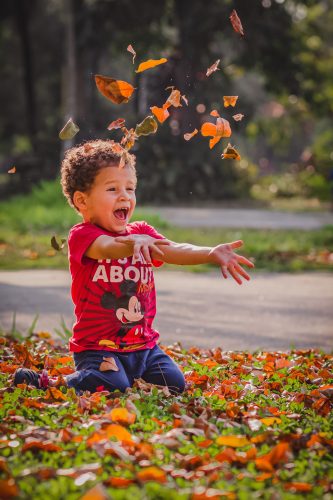 If you are interested in ensuring that environmental education and meaningful experiences outside are important then know that you can be part of a community that shares your interest. Join DAEE, attend our Annual Conference, and get in touch with ideas, comments, or ways to help at DAEEonline@gmail.com. Also, consider joining our Board or a committee.
Check out these videos showing examples of doctors prescribing time in nature. 
GET YOUR PRESCIPTION FOR HEALTH CARD
Getting outside and playing is one of the best things that kids can do to stay healthy and happy. Doctor Outdoors says get out and play for at least 30 minutes a day.
Fewer of today's children regularly play outside than their parents did. Only 21% of today's kids regularly play outside compared to 71% of their parents. One in three children is overweight. One in six is obese.
A great prescription to solve this problem is to get outdoors every day and play for 30 minutes or more. Not only will you connect with family and friends, but you will possibly lower your blood pressure, help fight the symptoms of ADHD, reduce anxiety and depression, increase your appreciation for the outdoors, and you will be healthier.
The DNREC Division of Fish and Wildlife, the Delaware National Estuarine Research Reserve, Delaware State Parks, and the Delaware Nature Society have created family-friendly outdoor activities for you and your family! Print out your free Prescription for Health RX Card and head to one of our program providers. Leave your name and email with the program provider for a chance to win a free give-away item. We will meet you outdoors!
You will find copies of these cards at Delaware State Parks, the Delaware National Estuarine Research and Reserve, the Delaware Agricultural Museum, the Delaware Nature Society, Boys and Girls Clubs in Delaware, and other locations.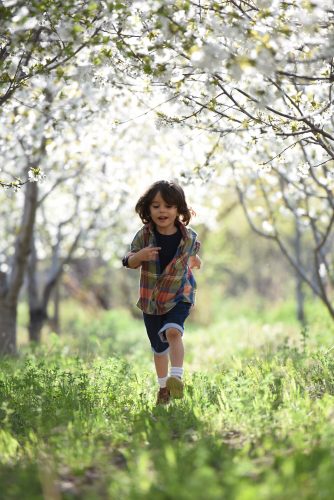 In a rural setting, levels of nearby nature moderate the impact of stressful life events on the psychological well-being of children. Specifically, the impact of life stress was lower among children with high levels of nearby nature than among those with little nearby nature.
Here are a few good places to start if you're interested in reading more about why it matters to spend time in nature
Beer, T., A. Cook, and K. Kantor. 2018. Running Wild: Engaging and empowering future custodians of place through creative nature-based play. Journal of Public Pedagogies No 3. 19 pp.
Children and Nature Research Library. Annotated Bibliographies and Research Article Search. 
Kahn, Peter H., Jr. and Stephen R. Kellert (Editors). 2002. Children and Nature: Psychological, Sociocultural and Evolutionary Investigations. MIT Press, Cambridge, Massachusetts. 348 pp.
Kahn, Peter H., Jr. and Patricia H. Hasbach (Editors). 2013. The Rediscovery of the Wild. The MIT Press, Cambridge, Massachusetts.  280 pp.
Kellert, Stephen R., David J. Case, Daniel Escher, Daniel J. Witter, Jessica Mikels-Carrasco, and Phil T. Seng. 2017. The Nature of Americans – Disconnection and Recommendations for Reconnection. National Report. Nature of Americans.org.
Louv, Richard. 2008. Last Child in the Woods: Saving Our Children from Nature-deficit Disorder. Second Edition. 416 pp.
Taylor, Andrea Faber and Frances E. Kuo. 2006. Is contact with nature important for healthy child development? State of the evidence. Pages 124-140 In Christopher Spencer and Mark Blade (Editors), Children and their Environments: Learning, Using and Designing Spaces. Cambridge: Cambridge University Press. 279 pp.
Wells, Nancy M. and Gary W. Evans. 2003. Nearby Nature: A Buffer of Life Stress among Rural Children. Environment and Behavior Volume 35:3 311-330.
Wilson, Ruth. 2012. Nature and young children: Encouraging creative play and learning in natural environments. Second Edition. Routledge, London. 233 pp.
Download this fact sheet by The National Environmental Education Foundation's Health & Environment on Children's Health and Nature or view it below. It's one good example of the many resources available to you demonstrating the importance of nature experiences to youth.
A study* examined the learning and character development effects of outdoor wilderness experiences through surveys. Respondents reported positive impacts on their personal and intellectual development as well as outdoor recreational and environmental interests; increased interest in related careers and community service; increased respect appreciation, and spiritual connection with nature, and professed a stronger commitment to conservation and stewardship of the environment; improvements in outdoor skills and interest in biology and natural history were noted; increases in self-confidence, self-esteem, independence, autonomy, and initiative were reported. *Kellert, Stephen R. with Victoria Derr. 1998. A National Study of Outdoor Wilderness Experience. National Fish and Wildlife Foundation. Washington, D.C. 104 pp.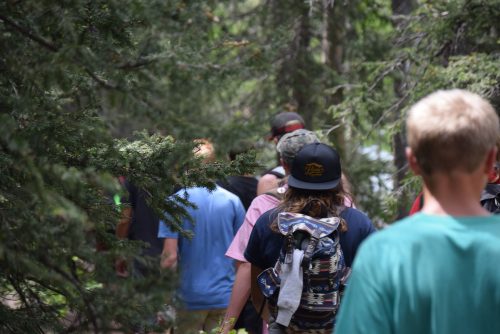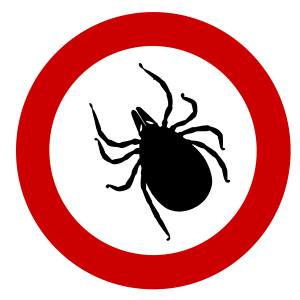 Argh! Confronting the reality of ticks! It would be nice to be able to ignore ticks when promoting the value of getting outside and having meaningful experiences in nature. However, ticks are a fact of life here in Delaware. The threat of tick bites should not make you decide to forget about all the benefits of being outside. What you should do is be aware of when and where ticks could be encountered so you can be outside where there's little chance of ticks, where you just need to take some precautions, or areas where you need to be very careful. Educate yourself using resources such as the CDC website on ticks to understand more.